Starting Well Children's Centre Updates
In September 2022, 155 families shared their experience of the Starting Well Service by completing a survey.
99% of families said they would recommend us to their friends and family!

Below are some examples of how this feedback has been used by the Service to shape our current offer to families.
If you would like to share your experiences or ideas for future consideration please click the following link: Submit Your Feedback

Open Advice Clinics are now a drop in sessions again
(no need to book in advance)
check our website: www.startingwell.org.uk for times and venues near you.
---
Baby Shower Groups Coming Soon

One off Children's Centre baby shower groups will be available during pregnancy. Groups will help parents with advice and guidance, to meet other expectant parents and share their experiences. Because in our survey parents said…..

Ex.1 "Good information shared, but we could do with this before baby arrives."
Ex.2 "More information sooner would be good."
Ex.3 "It would be really helpful to see other new mums well before birth for an information sharing exercise."
Ex.4 "I would have liked input well before baby was born about services and what's on offer."
---
Going Digital…
The Starting Well Website:
Some parents have found the Starting Well website "hard to navigate". We now have two parent volunteers helping us to simplify the layout of information. Can't find what you're looking for? Please text Starting Well on 07312 263156.
Social Media:
In order to know more about groups, events and what Starting Well can offer, feedback suggests that we use social media to promote what's on!
We are preparing to go live with a closed Facebook page in 2023 to share 'what's on' in each Children's Centre across Cheshire West and Chester.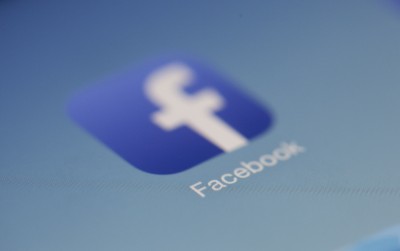 Text Messaging:
Many parents want increased opportunity for automated communication, sugguesting that texting the Service would be "really helpful" in receiving timely responses to questions in relation to family health and wellbeing.
Our text messaging system is now live!
Text any question to a Starting Well professional.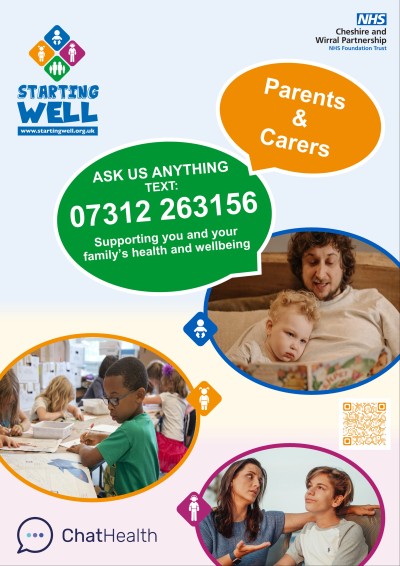 Starting Well Duty Teams
You are able to contact the service and speak to someone directly by calling any of our Duty Teams. Please do not hesitate to contact us if you need advice and support; we are here to help and available during the following hours and on the following telephone numbers:
Monday to Friday: 9:00am until 5:00pm (closed on all bank holidays)
Blacon Children's Centre telephone number: 01244 397412
Stanlaw Abbey Children's Centre telephone number: 0151 488 8036
Wharton Children's Centre telephone number: 01606 555285