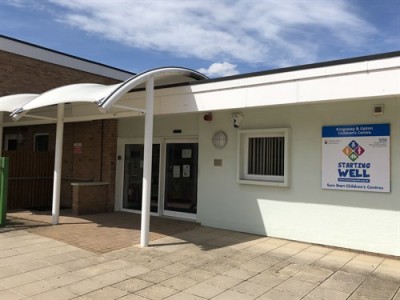 Address and contact details
Kingsway and Upton Children's Centre
University of Chester
Kingsway Campus
Kingsway
Chester
CH2 2LB
Children's centre telephone number: 01244 397503
ChatHealth Text Service:
Parents / Carers 07312 263156
Young People aged 11-19 - 07312 263260
Email address: cwp.chesterandruralduty@nhs.net
Planning your journey
Bus route planner: Traveline
What3words navigation: what3words - bunk.tend.puff
Parking: A free car park one disabled parking space is available at the centre.
Opening hours
Monday: Planned Appointments
Tuesday: Planned Midwife Appointments Only
Wednesday: Planned Appointments
Thursday: Planned Appointments
Friday: Planned Midwife Appointments Only
Please note that any centre activities will require you to book a place. To do this please contact the Children's Centre.
Location details
Telephone
Address
Kingsway and Upton Children's Centre
University of Chester
Kingsway Campus
Kingsway
Chester
CH2 2LB